NSANZ Auckland Monthly Meeting for May 2018
Stop Press………..This month's chapter meeting now has a great international speaker in attendance.
The planets have aligned and we are pleased to announce Simone de Haas from Australia will be presenting a session on
"Leading from Centre Stage"
Lessons from a Theatrepreneur who identifies the creative habits we all need to embrace as speakers and leaders.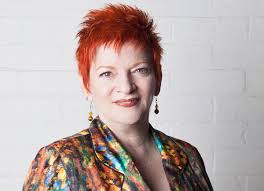 Simone de Haas is a renaissance woman. Her creative capacities move effortlessly between stage and boardroom, directing and leadership, and the freedom of improvisation to the acuity of corporate storytelling.
She offers unconventional keynotes, breakthrough programs and coaching for business leaders, professional speakers, actors, singers and creative artists who desire to have their voice in the world.
This is such an opportunity to see a standout professional share her unique skills. Many of us were lucky to see her at the GSS delivering critical content that we know will really expand your skills either on the stage or the boardroom. Please make this date in your calendar and don't miss this opportunity.
Please Note:
Please make sure you book in via our website (https://www.professionalspeakers.nz/events/) for upcoming events because I am sure we will reach capacity for this content packed meeting.
This month's meeting has three major components:


Speakers Showcase – 4 great members testing their content

(starting at 6pm)






Simone De Haas –

"

Leading from Centre

Stage"

(starting at 7:30pm)




NSANZ President – Glen Sharkey – Singapore APSS – Insights



May Show Case –               Start time 6pm
This month is showcase month with 4 speakers lined up



Leonie Freeman




Kirsty Salisbury




Melanie Vezey




Colin Kennedy



Please make sure you attend this event if you can. It is a great way to further your knowledge in watching other member speak and develop their craft. At this session they will be provided with feedback by experienced speakers that can suggest
If you have any issues booking your ticket please contact the NSANZ Secretrary at secretary@nationalspeakers.org.nz